Once again, another communal effort to compile yet more information on everyone's favorite Canadian quartet. This section will be devoted to chord progressions, guitar tab, sheet music, and anything else pertaining to Früvous' music. Album reviews and such would also fit nicely here.
So, if you've got anything, send it along!!
NOTE: All material presented here is ©Moxy Früvous, unless otherwise specified. Each file is the author's own work and represents their interpretation of the song. You may only use these files for private study, scholarship, or research.



Chord Progressions/Guitar Tablature


Sheet Music/MIDI Files (use MusicTime software to convert MIDI files to sheet music)


Other sites with Moxy music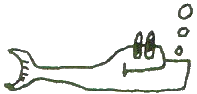 ---

Back to the main page...